NatureTech Laboratories of New Mexico is proud to introduce a revolution in Penis lengthening technology!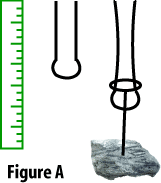 By use of a patented Epidermal Mass Unit (which we call the 'Rock') and a patented Long Term Affixation Ribbon (which we call the 'Duct Tape'), your penis can be quickly and easily lengthened. When the 'Rock' is affixed to your penis with the 'Duct Tape', the PAiN system uses the undisputed laws of Physics to bring your manhood to a new level.
Our scientists are also working on an astounding new product, PAiN Ultra, adding an incredible 4 inches to your penis length. We are currently looking for volunteers to test this wonderful product, as none of our current volunteer set seems willing to go the distance on this one. But as the old adage goes, "No PAiN, No GaIN*!"
| | | |
| --- | --- | --- |
| Product | Size of Rock | Length Adjustment |
| PAiN Basic | Appx. 1 lb. | +2 inches |
| PAiN Advanced | Appx. 2 lbs. | +3 inches |
*Growth and Instant Nookie
---
Testimonials

Drew of Atlanta, GA, raves about the product. "Hanging a rock off my dick was the best thing I ever did. I still don't get laid, but damn if my pecker isn't long."
Brian of Brisbane, Australia, can't get enough of this mineral and adhesive combination. "I've tried to lengthen my prick in a lot of ways, but the PAiN system was the first one that actually worked. Thanks for my new meat whistle, NatureTech!"
Andrew of Fremont, CA, says, "I used to worry if my size was adequate. Now I just worry if my size is still functional! Before PAiN women used to laugh at my size. Now I bring tears to their eyes."
Mark of Vancouver, Canada, has finally found the answer to his small wee-wee. "I've been pulling on my crank for years, but this rock and duct tape are much better at making Mr. Winky longer!"
---
More Information
For more information email pain@alt.org.
| | | |
| --- | --- | --- |
| Old Penis Length | Length w/PAiN Basic | Length w/PAiN Advanced |
| 1.3 inches (test subject and webmaster) | 3.3 inches | 4.3 inches |
| 4 inches | 6 inches | 7 inches |
| 5 inches | 7 inches | 8 inches |
| 6 inches | 8 inches | 9 inches |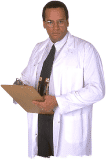 The PAiN system is recommended by Dr. James Hibbert*. It uses scientifically tested elements like gravity, mass, and elasticity.
Dr. Hibbert says, "PAiN is the most exciting development in schlong technology I've ever seen. Now men everywhere can enjoy a longer wang."
With that kind of medical expert recommendation, one can't help but believe that this is the best product on the market, destroying all competitors. The bottom line.... PAiN just works. And we have medical analysis to prove it.
PAiN is not tested on animals (anymore).**
*Not an actual doctor.
**Unfortunately, the original inventor of the PAiN system, Dr. George Franklin, died in a tragic mauling accident while testing the PAiN product on horses. Our thoughts go out to his family, who for some reason won't return our calls.
Affiliate
NatureTech's affiliate company, De-NatureTech, is proud to announce its newest innovation, the very gentle DTAR (Duct Tape Adhesive Remover) product line. Prices start at $49.99 per bottle. See your nearest NatureTech dealer for details.
NatureTech Laboratories of New Mexico is not responsible for any use or misuse of the PAiN product line. The PAiN product may have side effects, including the permanent removal of the target penis.
NatureTech Laboratories of New Mexico is a subdivision of Den of Evil Corportation of Fremont.
---